We would like to welcome you and your child to their new Year 2 classes
We hope you enjoy looking at the things we have been doing in school and some useful information as well.
Autumn Term
On Friday 7th September, we all set off on a great adventure to Mill Park. We carefully unlocked the door to hut and to our surprise we found a bear with a note. Mrs Burbury read the poem to us, explaining we needed to find all of the puzzle pieces to reveal our new topic. Everybody worked together to search the park, returning with excitement every time they found a puzzle piece. With Miss Hipwell's support, soon the new topic was discovered.
Paws, Claws and Roars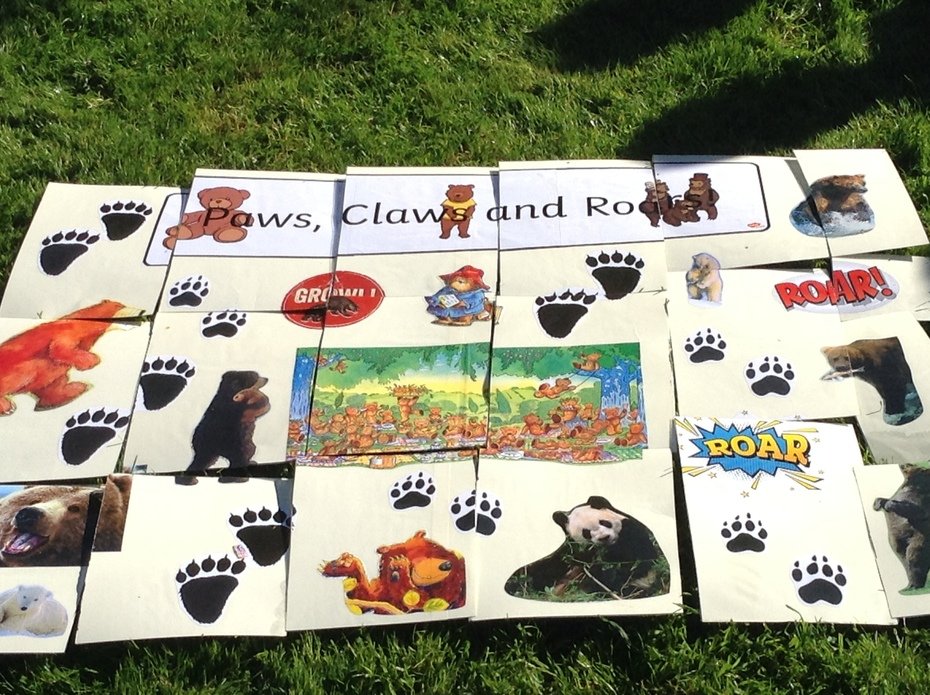 Please look at the gallery of pictures below to see what fun we had!
Forest School
Exciting news Blue class are about to start their Autumn Term, Forest School sessions. Please click on the link below for further information.