Peachy Peaches
We are taught by Mrs Anne Pettifer.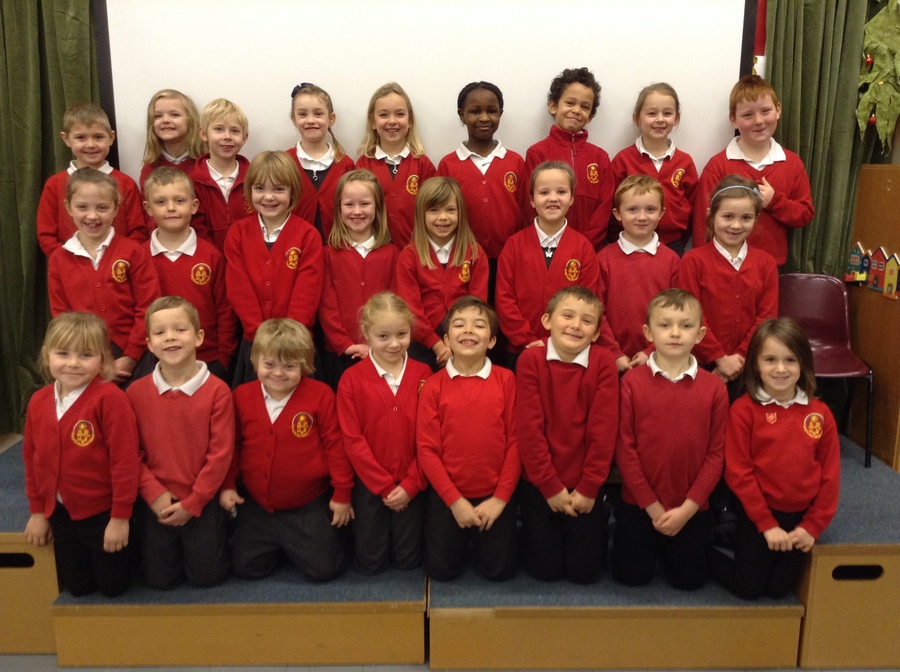 12th January 2018
Well, here we are again! Happy New Year to everyone! The children have come back read and raring to learn more. The year has started with our lovely new topic, A Walk Through The Trees, and we began with a walk through our own local trees - down at Mill Park.
Although it was very chilly last Friday, all the children had a fantastic time at the green space. There was so much to do. Some were making music in nature by finding things to use as drumsticks and drums as well as keeping pulses and rhythm going. We also found out how to measure trees by looking through our legs! Some children made cute little mud and stick hedgehogs whilst others found natural materials to create costumes with. We finished with a story but it great fun as we got to act our all the actions in 'We're Going on a Bear Hunt'. Take a look at our pictures to see some of the fun we had alongside our amazing outdoor learning.
If you would like to know more about what we are going to be learning, please see our OVERVIEW and NEWSLETTER. The newsletter also includes some reminders about key day to day information that you may need.
Following the success of the Year 2 assessment information evening, we have compiled a list of ways to help your child with spelling and hopefully make it fun.
2nd November 2017
Welcome back everybody! We've had a really busy first few days back, the highlight of which was definitely our trip to the National Space Centre in Leicester (although we'd rather forget the journey home!).
The children really loved the Centre. They saw real rockets and satellites, got a feel for how it would be like to communicate in space and, after a rocky start, thoroughly enjoyed the Sir Patrick Moore planetarium show all about being an astronaut. They thought Chad was very funny!!
There was so much to see and interact with that the children did not stop learning from the moment they arrived. Most of them have already said they want to go back some day.
The teachers were extremely proud of the way the children behaved and were a real credit to the school.
Take a look at the slideshow below and see for yourself how much was packed into what felt like a very short day!
20th October 2017
Wow!! The end of the first half term already! The weeks (seven of them!) have just flown past. We have packed so much in that it is hard to remember it all but let's give it a go...
In Literacy, the children have been learning all sorts of fabulous things - how to write instructions, what an acrostic poem is, how to use commas and conjunctions and even how to begin to write longer stories. Here they are using 'instruction mapping' to help them remember all the right things to put in a set of instructions.
Maths has been just as challenging with things like column addition (with bridging) and subtraction, sequencing, doubling and halving, understanding commutativity and using inverse operations ( the children will tell you that inverse means 'opposite') to solve problems. We even had a whole afternoon of measuring different things. Take a peek...
Then there is our Creative Curriculum!! Oh my! How busy we have been! There has been science where we looked at how plants begin to grow (by planting bulbs in the garden) and investigated whether different materials fall at different rates and also how can we make a material fall faster (or more slowly!).
The children have also been investigating light by making their own shadow puppets and telling a story using shadow theatre. They have also been researching and putting in order the planets in our Solar System.
We are so looking forward to our trip to the National Space Centre at the start of next term as our Marvellous Middle to our Reach for the Stars topic.
Have a fabulous half term break. Play out lots while you still can and rest your brains ready for a long, fun winter half term.
You worked hard Peaches, go enjoy the holiday!!
8th September 2017
Welcome back to a new year of fun and learning!
We hope you all had a fantastic summer break and are ready to meet the challenges of Year 2!
We start the year with our newest topic, Reach for the Stars, which is all about space and space travel. There will be lots of history and science coming up! You can find out more about what we will cover in our OVERVIEW.
Please return the reply slip for the Space Centre trip as soon as you can.
We began with our Stunning Starter and, as you can see above, we have been visited by an astronaut (or is he a cosmonaut??) called Arnie. He has set the children a challenge to find as many different and fascinating facts about space, the planets and space travel as they can. he even left us a video message. The children are really excited by their new topic and have already begun to create some beautiful artwork.
Our AUTUMN NEWSLETTER contains some very important information about being in Year 2 and how you can help to support your child's learning. Please take a few moments to read it through and ask your child's teacher if you have any questions.
We are really looking forward to working with you and your children and having lots of fun at the same time!