Blue and Indigo Classes
2019-2020
Taught by Mrs Burbury and Miss Hipwell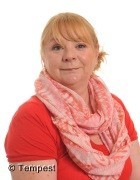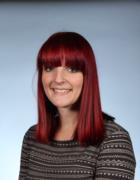 Storms and Shipwrecks!
Stunning Starter!
On Monday 6th January, we all went into the hall for our stunning starter, to find out what our new topic is. We discovered a large treasure chest and wondered who it belonged to and what was in it. We found some treasure inside and hid it around the hall.
Suddenly, there was a loud bang and in came lots of pirates. There were two teams of pirates, both fighting each other to discover the treasure. The Pirate Pros discovered the treasure but the Polly Pirates were not happy! They demanded a competition.
All the pirates had to do three different activities to see who the best team were! They had a hoop competition, a race and had to see how many times they could bat a ball.
We are all really excited to find out that our new topic is Storms and
Shipwrecks about pirates, pirate ships, historical ships and shipwrecks, foods from around the world, lighthouses and so much more! This is going to be a fabulous, exciting adventure!
Please see our Newsletter and Overview for more information.
Forest School!
Look at all the fun we have had over the past two terms in Forest School!

Grandparents afternoon!
Friday the 11th October
We have spent a few weeks preparing for a lovely afternoon to share with Grandparents. The children decided that they would like to invite their Grandparents along to school, to show them all the work they have done in Year Two so far. The children wrote invitations, made decorations and lots of cakes for the afternoon. It was very busy and wonderful to see so many Grandparents come along and enjoy the afternoon with all of the children!
Bug man!
On Tuesday 8th October we had a very special surprise visitor at school! A man had taken over the Blue Classroom and he had brought some very interesting guests with him! He had brought lots of different types of creatures, such as cockroaches, hedgehogs, snakes, tarantula, beetles, stick insects, scorpions and many more! We learnt so much about all of the different animals and some of us were even brave enough to hold or touch them!
Autumn Term
Superheroes!

Welcome to our new topic Superheroes! The day started as any normal day as the children went into the hall for assembly. Mrs Burbury was welcoming all the children back to school and talking about the rules when suddenly Ice Lady blasted into the hall! Ice Lady explained how she was evil and wanted to freeze the world. Once she disappeared the beautiful Princess Pearl arrived, she had found a huge sparkly crystal. Princess Pearl had no idea where it had come from and asked the children for help. Some children thought it was magic, some thought a genie might appear and some thought it could give her special powers.

The princess was trying to work out what the crystal could do when all of sudden Ice Lady appeared and tried to steal the crystal. Ice Lady froze Princess Pearl and stole the crystal away. All the children were screaming for help for the princess. Bursting through the doors came the amazing superhero Super Wigston! She discovered the frozen princess and the evil Ice Lady with the crystal and realised she needed to act quickly. Super Wigston and Ice Lady had a fight and Super Wigston managed to get back the crystal.
However, Ice Lady had already kidnapped Princess Pearl and ran away.
Super Wigston's special assistant came to her rescue. Together they managed to track down Ice Lady and Princess Pearl. Super Wigston used her Special bubble blower to melt the Ice Lady and unfreeze the princess.
The day was saved by the best superhero!
For any extra information about our new topic please see the Newsletter and Overview attached.