We would like to welcome you and your child to their new Year 2 classes
We hope you enjoy looking at the things we have been doing in school and some useful information as well.
Grandparent Afternoon
On Tuesday 9th October we celebrated with our grandparents. We invited them to join us in the school, so they could see the wonderful work we have been doing and enjoy a drink with a slice of cake. We spent a long time writing invitations, making cakes and decorating the hall. Everyone had the most amazing time. Take a look at all the wonderful pictures.
Thank you grandparents for making it such a wonderful afternoon!
Religious Education
On Monday 8th October we all attended a fabulous Harvest Festival at the United Reform Church. We enjoyed singing a variety of different songs and learning about the importance of sharing.
We returned to school to celebrate festivals from different religion. In the morning we found out about the Jewish celebration Hanukkah, where we made Menorah Lamps and cooked Challah bread.
In the afternoon, excitedly we went into the year 1 classrooms to find out about the Hindu celebration of Diwali.
At the end of the day we all came together to taste the delicious bread.
Autumn Term
On Friday 7th September, we all set off on a great adventure to Mill Park. We carefully unlocked the door to hut and to our surprise we found a bear with a note. Mrs Burbury read the poem to us, explaining we needed to find all of the puzzle pieces to reveal our new topic. Everybody worked together to search the park, returning with excitement every time they found a puzzle piece. With Miss Hipwell's support, soon the new topic was discovered.
Paws, Claws and Roars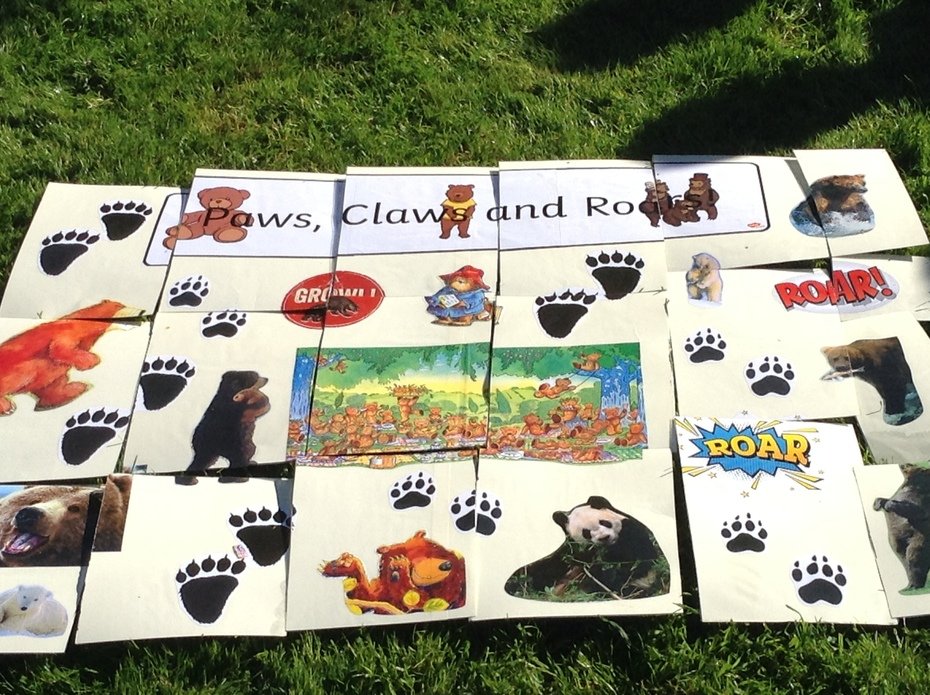 Please look at the gallery of pictures below to see what fun we had!
Forest School
Exciting news Blue class are about to start their Autumn Term, Forest School sessions. Please click on the link below for further information.