Seahorse Class
Welcome to the Seahorse Class! Taught by Miss Hipwell
Special person!
Every week we have a special person. This person gets to do important jobs all week. We go round in a circle and all of the children give a reason why our chosen person is so special!
This week is Lola!
She is special because;
She plays with everyone, she has kind hands and feet, she is pretty, she is a lovely friend to have, she is always smiling, she lines up nicely, she is my best friend, she always tries her best, she never gives up, she is a good helper, when she smiles it makes everyone else smile!
Well done Lola!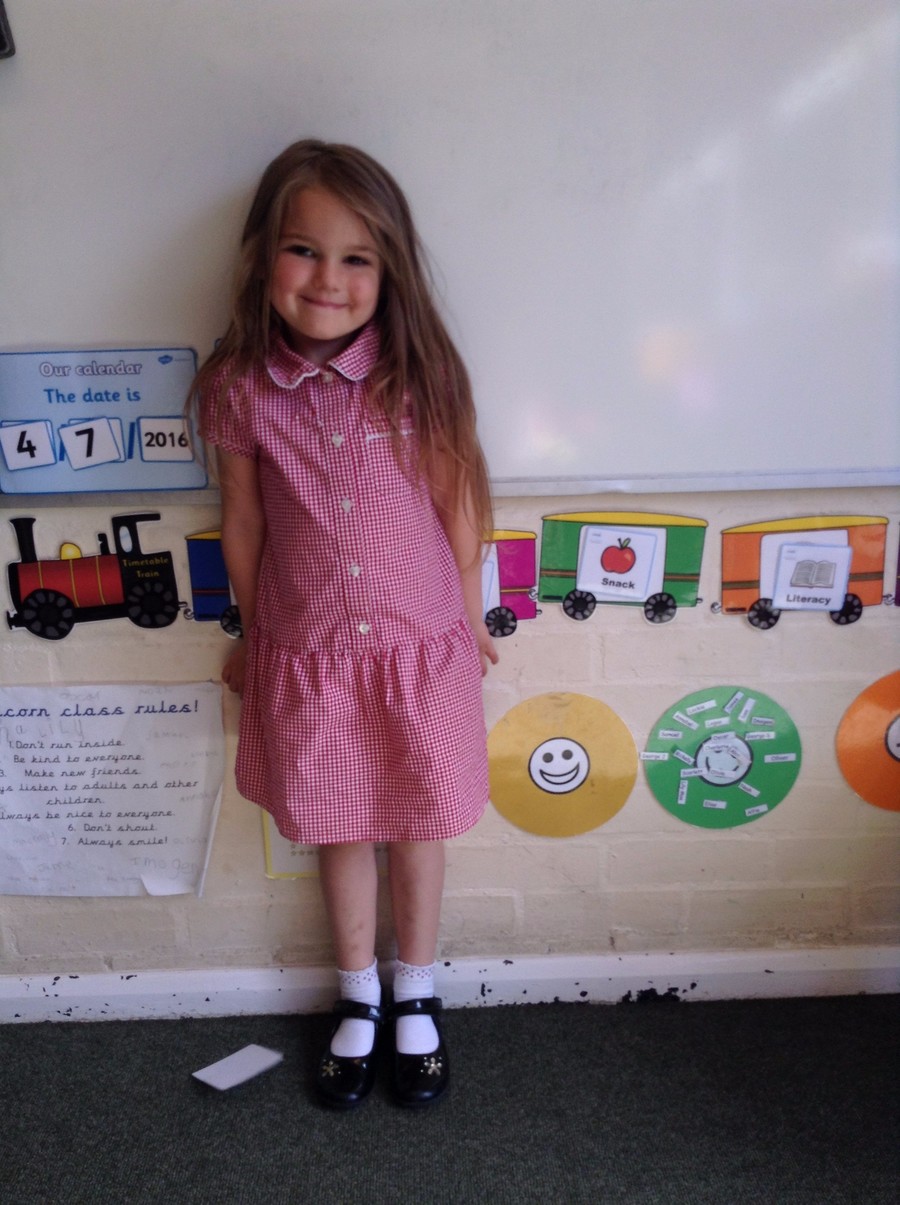 Welcome to a new year in the Seahorse Class. As part of our new topic Turrets and Tiaras we were visited by a knight, who came to invite us on a special trip to Warwick Castle. The knight read us a letter from the Lord and Lady at Warwick Castle, which got us thinking lots of questions!
You can see our Termly newsletter, overview curriculum planning and homework by clicking on the links.
On our trip to Warwick Castle, we had so much fun! We watched a bowman, he told us all about his job at the castle and we watched him shoot his arrows into the target. We also walked around all the steep steps in the turrets of the castle, and got to look inside! We also watched a bird show and saw some really big eagles!
We had such fun and everyone had a lovely time.
As part of our Marvellous middle for our topic, we had Castle Day! A visitor called Lady Ruth came into school and she had brought lots of exciting activities with her! We got to make tea lights, soap, clay gargoyles, and much more! After lunch we went into different rooms to practice a performance for Lady Ruth. Some of us were dancers, some were jugglers and other actors! At the banquet we performed our talents to everyone else, while eating a yummy feast! It was a wonderful and exciting day!
In maths we have been looking at measuring. We have been comparing objects by length and ordering them from shorted to longest! We have also been measuring objects with cubes and rulers to find our how long they are!
Decoration Day!
We have been busy this week, making Christmas decorations for the school! In every class there was a range of different activities. The children rotated around the school and all helped out making decorations. The teachers spent a long time putting them all up around the school, but it looks beautiful! Thank you everybody who helped!
Ralph the Reindeer!
The children have been working so hard getting ready for the Christmas production of Ralph the Reindeer. In year 1 we have been learning and elf dance to the song "9-5" by Dolly Parton, and a snowman dance to the song "Light the Night" by Ilan Eshkeri and Andy Burrows.
All the children have worked extremely hard to remember the dance and all the songs from the production. Well done everyone and Merry Christmas!!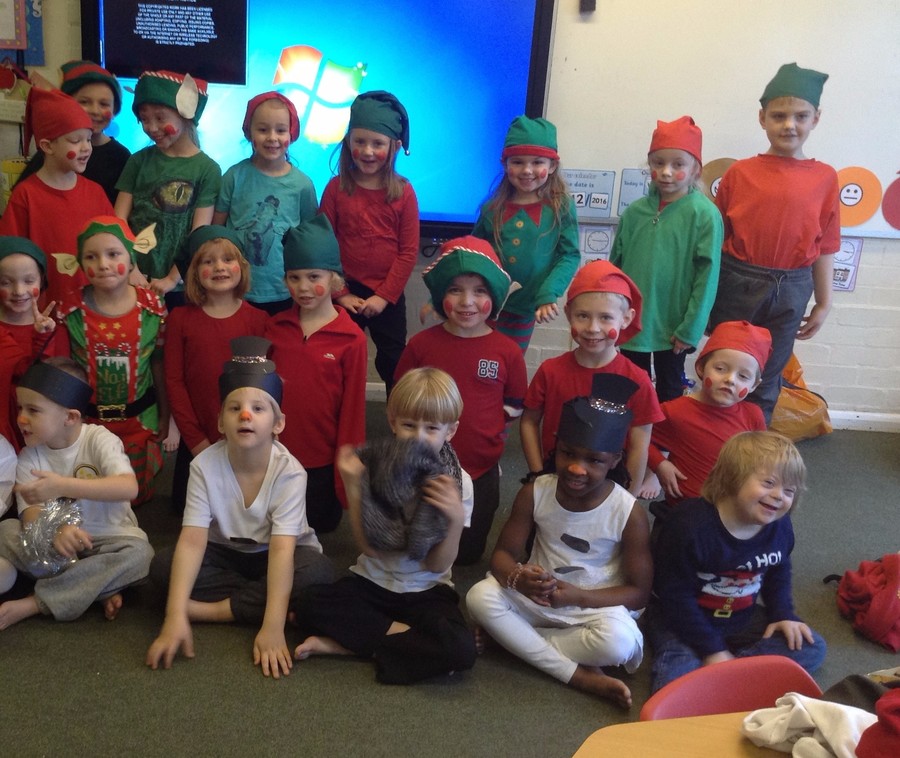 Pole to Pole!
Welcome to our new topic pole to pole! We are all very excited to start our new topic and share all that we are learning with you! Please see attached the Spring term newsletter, the termly overview and the first terms homework.
For our stunning starter we discovered some icy footprints in the hall. After lots of discussion and ideas as to where they had come from, we still couldn't decide who had left them! We quickly found that the trail of footprints lead to outside and into all of the classrooms! As soon as we went into our classrooms we found the strangest things, a woolly hat, an umbrella, a suitcase, a letter and a penguin! At last we knew that it was a penguin who had left all the footprints, but still we didn't know how he had got to school as we all know penguins can't fly! We read the letter that had been left which explained that a penguin had arrived at a boys house. The penguin is lost and we need to help the boy get him home safely. To do that we need to find out lot of things about penguins, like how to look after them first of all!
We have already found out lots of interesting facts about penguins and cant wait to learn more all about our new topic!
This week the children have been using the laptops to create an image of a penguin! They used a programme called colour magic and explored different techniques to create the image. Once they had finished they practised saving their image and typed their name. Take a look at our ICT penguins!
In literacy we have been looking at the book Lost and Found. We have enjoyed reading this story all about a penguin who turns up at a boys door, that is lost. The story has no speech so we thought about what each character might be saying to each other. We wrote them down in speech bubbles and acted out this part of the story including speech.
We have been designing boats for the penguin to get home on. Using the junk modelling we created our boats in groups to see whether they would be suitable for penguin! Some of them floated really well, others... didn't!
We all had great fun making and testing our boats, and penguin enjoyed them too!
World book day!
The theme for our world book day was hero's and villain's! The children all dressed up as a character from their favorite book. In each of the classrooms was a different activity related to a different story. Throughout the day the children made book marks, masks, puppets and much more!
Everyone looked incredible and had a fantastic fun filled day!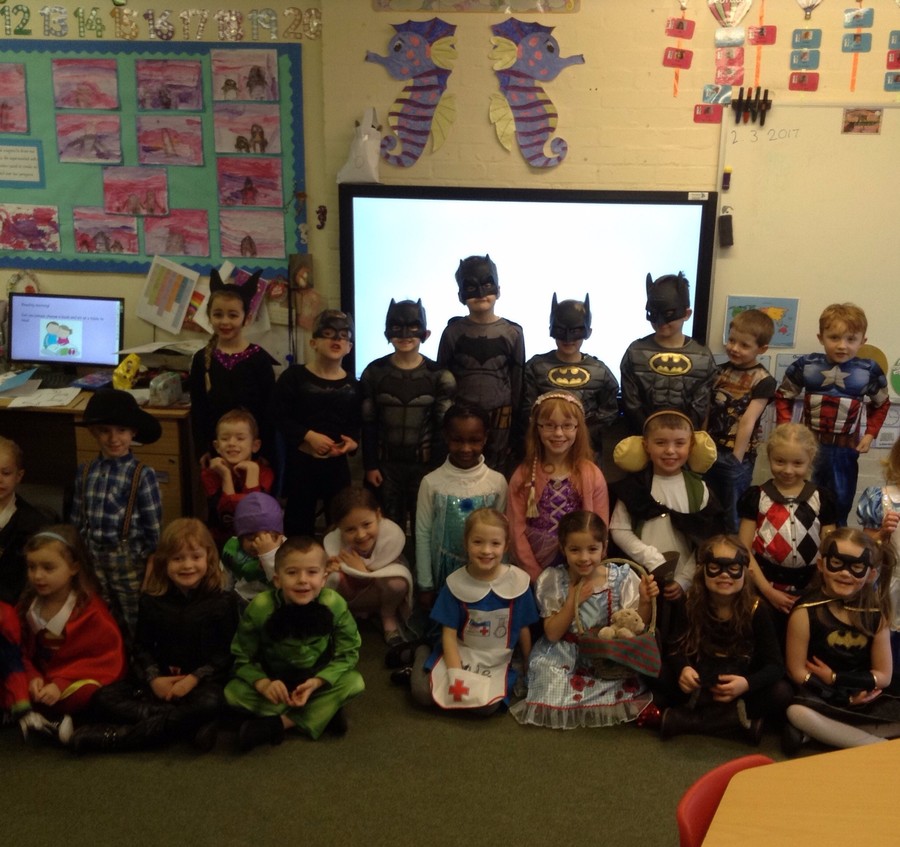 Maths
In maths this week we have been looking at time. We have practiced telling the time to O clock, half past and even quarter past! Then we looked at minutes and seconds, we went outside and worked in teams using stop watches to time each other doing different activities! We were all very fast! In the classroom we compared everyone's times and found out who was the quickest doing different activities.
Drama
In literacy this week we have been reading the book Goldilocks and the three bears. Once we had read it and thought about how it is a traditional tale we decided to act it out. Everyone played a very convincing character! Here are some screen shots of our performances!
Year 1 Assembly!
On Tuesday the year ones showed all their work to their families! They enjoyed explaining and performing all their hard work that they have done throughout the topic Pole to Pole.
Deep Down Under
Welcome back to another term and another fantastic new topic!
Our stunning starter began by the children noticing something strange on the window in the hall. They soon realised that it was a puzzle piece and that there were many more scattered outside in the field. Altogether the children searched across the field and playground to see how many puzzle pieces they could find. There were so many! Eventually they began to put them all together which was very tricky!
Once complete the giant puzzle revealed a diver swimming in the sea, along with an octopus, fish, mermaid, treasure chest and much more!
The children we very excited to find out our new topic is called Deep Down Under, and have been busy all week decorating the classroom!
Please see the attached termly overview, newsletter and homework.
ICT
In ICT this week we have been using the laptops to create an undersea animal! We used a programme called colour magic and explored using different colours and techniques to create them! Here is what we have made.
Science
This week we have done a science experiment. We investigated whether different materials would float or sink. We compared these materials in both fresh water and water that had salt added to it. We could not see the salt in the water but found out that the salt had dissolved. First of all we tested an egg and found that in fresh water it would sink but in salt water in floated! We discovered that by adding salt to the water it made it heavier, so some materials that would usually sink may float!
Clay
We have been reading the book The Rainbow Fish in literacy and have been describing his wonderful scales. Using the clay we decided to create our own rainbow fish by adding sequins as well. Take a look at our wonderful creations!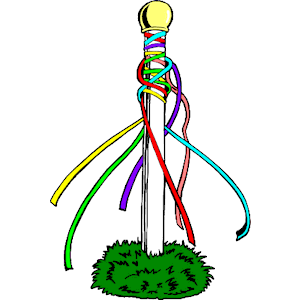 Maypole Dancing!
On Friday the 12th of May all the children invited friends and family to watch all of their hard work put into their May Day dancing. In year one, the children did a year group dance and parents were even encouraged to join in afterwards. They also did individual class dances, with the Seahorses braving the may pole. They all did an amazing job and danced beautifully!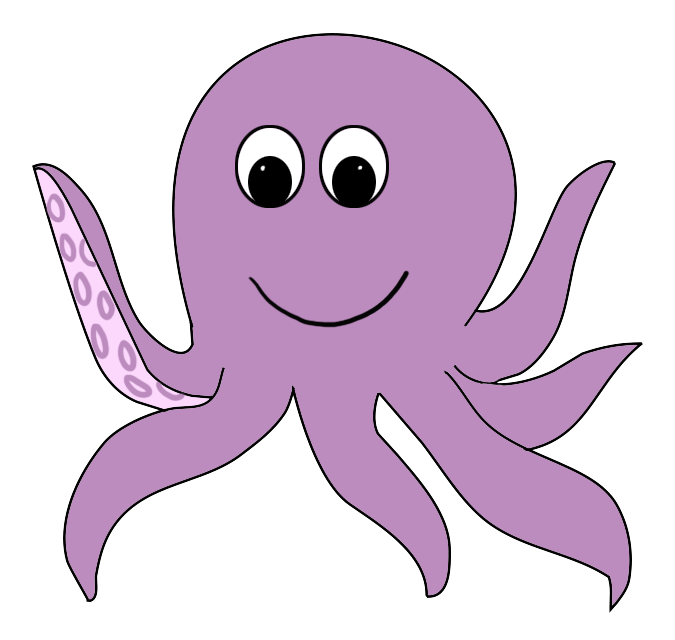 Sea Life Centre
The children have has a wonderful day at the Sea Life Centre. They got to see so many different sea creatures and knew loads about them from our topic! The children were able to go on a backstage tour and look at baby animals, they also found out how they are looked after and what they eat. They got to touch starfish and see just how big turtles can get! All the animals were fascinating and the children were so well behaved. It was an amazing day and fun had by all!